Dine for a Cause – Join us for this fun night of great food, music, and great people.
The Faessler family provides the venue. The Foundation provides the music and passed apps. You pay for your drinks and dinner.
A portion of the proceeds for the night are donated to the Paul Cuthbertson Foundation.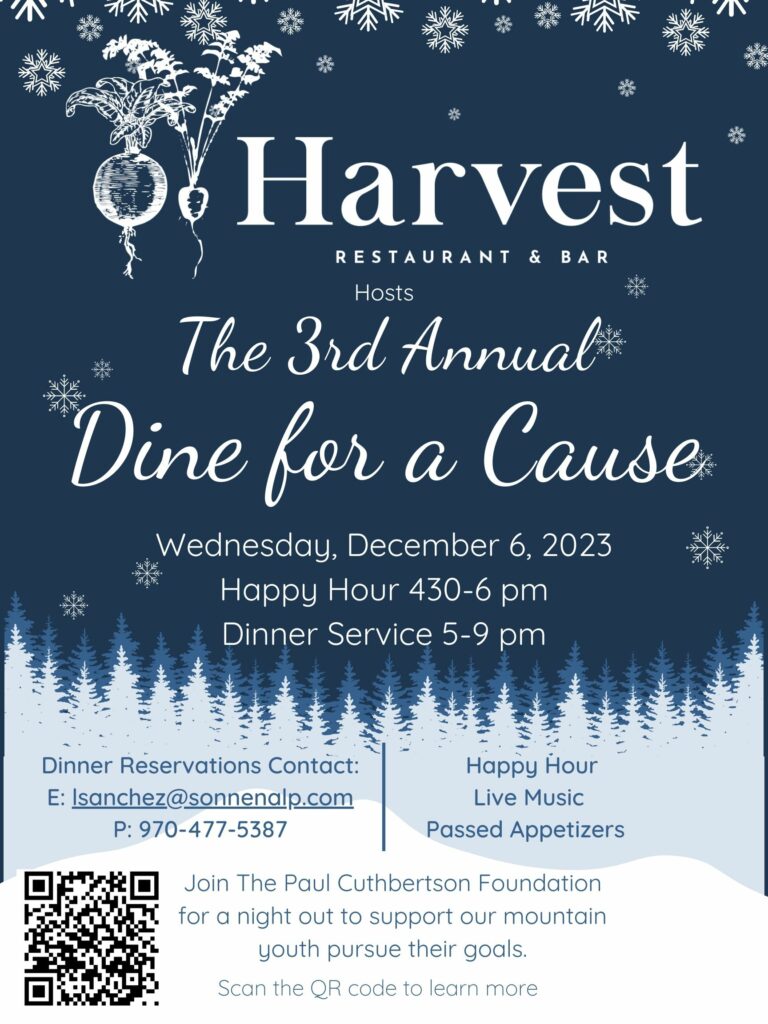 Our special thanks go out to the Faessler Family, and the Sonnenalp for their help in putting this event together, and to the Harvest Restaurant for hosting this wonderful event.